This is the Will of John Wallace McKay.  Written in April 1916.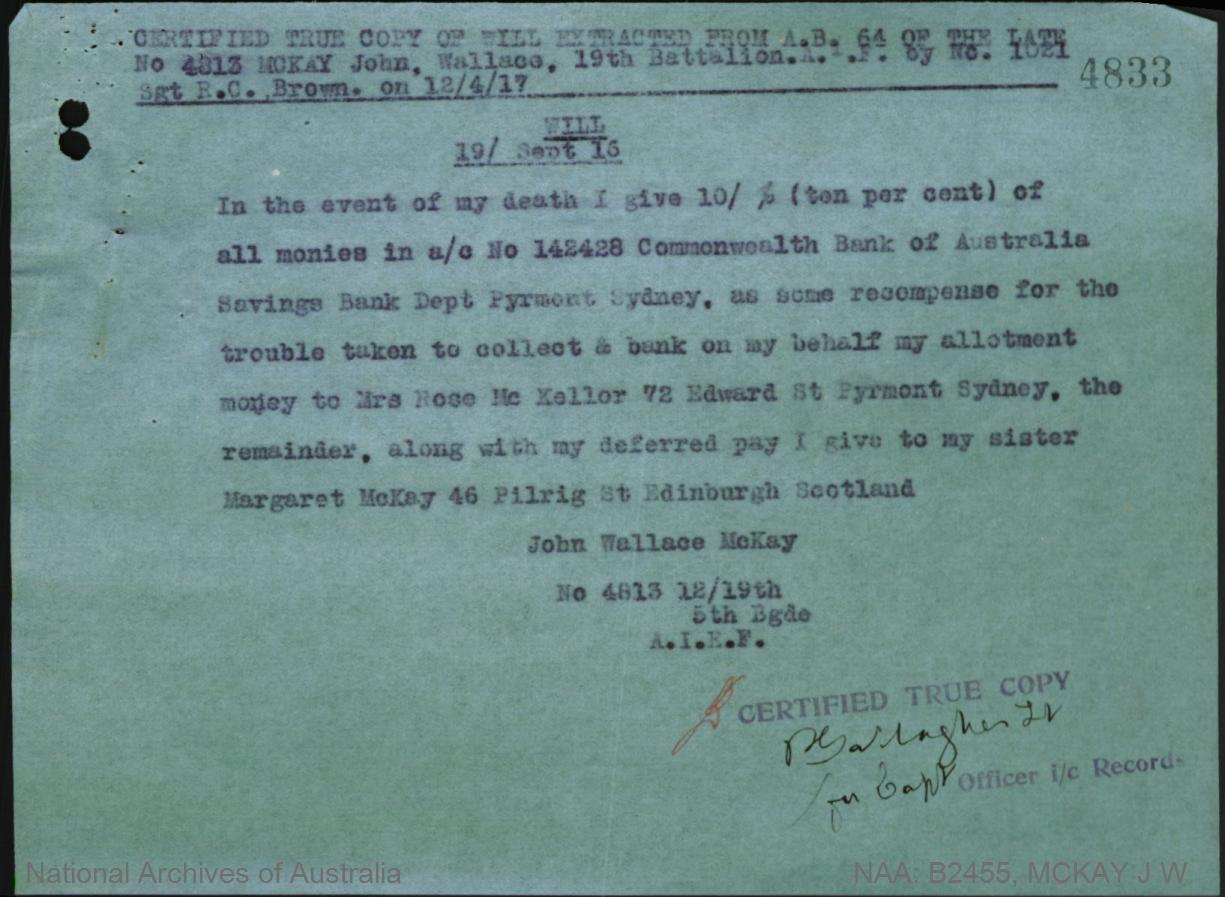 (Australian Archives)
The letter he sent to his sister Margaret about the will is reproduced below.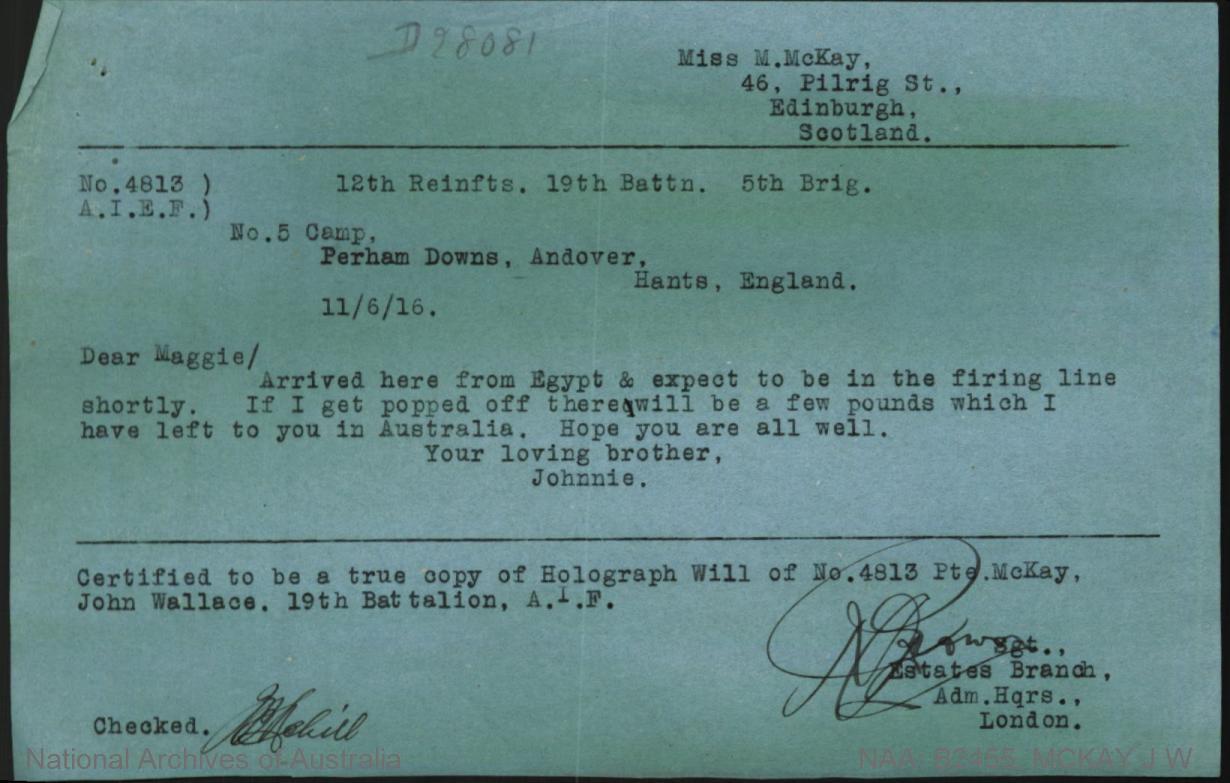 (Australian Archives)
Margaret lived with their parents at the family home in Edinburgh. Sadly John was popped off on the 14th November 1916. Apart from the few pounds left to his sister. John's parents, received all of his effects, which consisted of an identity disc, plus his two medals and Death Plaque.
John W McKay is buried in Warlencourt British Cemetery, Pas de Calais, France.
The epitaph on his grave reads "Nobly Fighting, Nobly Fell."
References
JW McKay Service Record
CWGC website